Our office has seen a significant increase in Florida pressure cooker injury claims over the past year. For more information, slow cooker claim assistance, or to report a pressure cooker injury in Florida, call a Florida pressure cooker injury lawyer in our office at 800-337-7755. There have been several recalled pressure cookers which may cause serious bodily injury and scars, and significant property damage. Many of these recalls, and other potentially defective pressure cookers could be dangerous, and consumers should be more aware.
Several Complaints Of Dangerous Slow Cookers Causing Injury
The U.S. Consumer Product Safety Commission helps oversee product safety, and allows you to search pressure cooker claims which were reported to them. Among the pressure cooker injury reports, there are certain pressure cookers which may pose a danger:
Power Pressure Cooker XL by Tristar Products – Our office has seen an increase in burn injuries and exploding Power Pressure Cooker XLs. The CPSC has also received numerous complaints, including this one ,"Went to open pressure cooker. Turned the valve to release the pressure and it did not release. Attempted to repeat this step with no change. Went to turn the lid and open the cooker. Pressure cooker contents burst and burned me."
Maxi Matic Elite 13-Function 8qt Electronic Pressure Cooker – The CPSC received a recent report of the lid blowing off the pressure cooker. Pressure cookers should have a safety valve to prevent these types of incidents from happening. The victim reported: "The lid of the pressure cooker broke away from the body with a loud boom. The lid was thrown through the air and broke my light fixture in the dining area about 4 feet away and landed on the floor of the kitchen. Plastic from the cooker and the food were stuck in the ceiling and kitchen floor. The tops of my cabinets had food land on them. Things fell so fast and hard it ripped up pieces of the flooring."
Philippe Richard 8-Quart Pressure Cooker, Aluminum – A consumer recently reported that after only a few uses it exploded, gasket failed. The victim says she was burned on her abdomen.
Recalled Pressure Cookers
Over the past couple of years, the U.S. Consumer Product Safety Commission has also issued recalls on several popular pressure cookers.
These include:
Time Machine and Mini Time Machine rice and slow cookers (also spelled Tim3 Machin3) – According to the CPSC, this recall involves 3 Squares-branded Tim3 Machin3 and Mini Tim3 Machin3 rice and slow cookers with fixed power cords. The 20-cup/4-quart or 8-cup/1.7-quart programmable electric cookers are stainless steel with black molded plastic, have a control panel/keypad on the front and measure about 11 inches in diameter and12 inches tall. The 3Squares logo is printed on the front of the control panel. Model numbers starting with 3RC and ending in 3010S, 3020S, 3434, 5020 and 9010S are included in the recall. The model number is printed on a label on the side of the product. There have been reports of a cooker sparking when turned on and a cooker turning itself on. One shock injury was reported.
Breville Fast Slow Cookers – According to the CPSC, the sealing gasket can be incorrectly inserted upside down on the lid which can allow the unexpected release of built-up pressure. This poses a risk of burns to the user or consumers nearby. There have been several reports of steam or hot contents escaping from the pressure cooker, resulting in five reports of burns, including second degree burns to the hands, arms or stomach.
Instant Pot Pressure Cooker – According to the CPSC, the thermal probe in the base can conduct electricity throughout the cooker, posing a risk of electric shock. There have been reports of consumers being shocked while using the pressure cooker.
Dangerous Pressure Cookers have been sold throughout the US
Many of these dangerous slow cookers have been sold at major retailers throughout the United States. Bed, Bath and Beyond, Kohl's, Best Buy, Macy's, Sur la Table and Williams Sonoma stores nationwide and online, and online at Amazon.com all sell pressure cookers. Some of these could cause serious injury, scars or even death.
Pressure Cooker Injury Claim Assistance
If you or a family member was injured in Florida as a result of a pressure cooker, contact us immediately at 800-337-7755 for a free consultation. We can walk you through the steps to pursue a pressure cooker accident claim. We handle claims throughout the entire state of Florida, including Miami pressure cooker injury claim cases, Orlando slow cooker injury, Tampa rice cooker accident claims, West Palm Beach pressure cooker attorney assistance and Ft Lauderdale pressure cooker settlement assistance. We can be found as a Key West pressure cooker lawyer, lawfirm in Florida for pressure cooker explosion injuries, Ft Myers slow cooker attorney, lawyer in FL for pressure cooker class action, and more.
Claims are handled on a contingency fee basis, which means we only get paid if you recover money. We waive all fees and costs if there is no recovery! Call us at 800-337-7755, or 954-515-5000.
I've seen an increased number of Florida life insurance denial and life insurance payment delay case inquiries lately. There are several reasons why Florida life insurance companies don't pay life insurance claims right away:
They are waiting on proof of death, like a death certificate
The life insurance company needs a claim form properly completed
The insured person died within two years of the policy becoming effective and they are investigating the application and claim
There is a material misrepresentation on the life insurance application
The policy was cancelled because the premium was not paid
Many other reasons
Two year incontestability clause
Generally, if the named insured dies after two years from the date the policy was effective, the insurance company has to pay the Florida life insurance benefits claim if the policy was in effect. If the person dies within two years of completing the application and the policy becoming effective, the life insurance company if Florida can challenge or contest the claim.
When a life insurance company contests a life insurance claim within the two year period, they typically look for misrepresentations on the insurance application. If a person said they had no prior heart conditions, for example, but their medical records prior to the application showed significant heart problems, this could be grounds to void the policy.
There are ways to win the life insurance claim. If the life insurance company acts in bad faith, or if the misrepresentation wasn't material or wouldn't have changed the premium or the underwriting guidelines, then coverage may be afforded. We've handled cases where the premiums were paid, but the Florida life insurance company misapplied the premiums. We've handled life insurance cases where a Panama City insured tried to change the beneficiary on his life insurance policy just 24 hours before he died. Some other cases we may handle include:
Life insurance claim delays
Misapplication of life insurance premium payments
Change of beneficiary contests
Application misrepresentations which may not be material
Policy application disputes
Two year contestability denials
many others
Free consultation
If you have a question about a life insurance claim delay or denial anywhere in Florida, New York or Washington DC, or your claim involves a company that does business in Florida, New York or Washington DC, call me, a Florida life insurance attorney, for a free consultation at 800-337-7755 or submit your life insurance dispute question or case information online.
Cases handled throughout FL,  NY and DC
Whether you need a Miami life insurance denial attorney, a Weston life insurance claim lawyer, a Fort Lauderdale life annuity dispute attorney, West Palm Beach whole life policy dispute lawfirm, or a life insurance attorney in Boca Raton, Pinecrest, Coral Springs, Orlando, Tampa, Cooper City, Plantation, Davie, Southwest Ranches, or New York City, call me for a free consultation.
Over the past few months, we've had a dramatic increase in the number of new will contest and probate litigation inquiries. Florida Probate Law allows a beneficiary or interested party to file a lawsuit or intervene if they contest a will or inheritance.
We've handled a variety of South Florida probate disputes, including those involving construction of a trust, will contest in Fort Lauderdale, Undue Influence in Aventura, Trust Administration in Broward, and even actions to Quiet Title in Miami where beneficiaries fought over ownership of property after the parent passed away.
If you need a probate litigation lawyer in Weston, a litigator in Miami for a probate dispute, or a South Florida Trust Litigation Attorney, call us at (954) 515-5000 or (305) 373-0550 for a free consultation.
Fort Lauderdale, FL – A Sunday afternoon by the pool turned into a horrific tragedy when a car veered off of the road and into a pool cabana killing a pregnant woman, authorities say.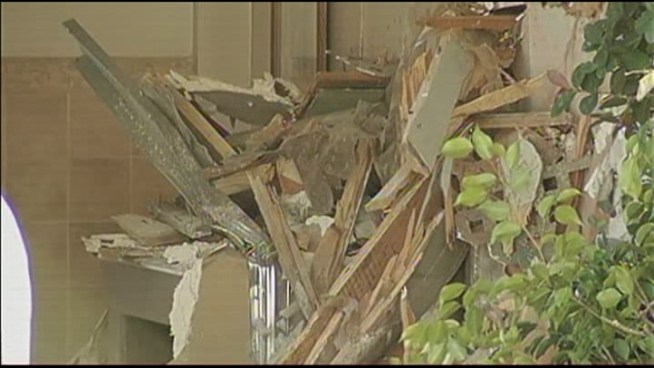 Fort Lauderdale Wrongful Death Claim
A statement released by Fort Lauderdale Fire Rescue stated that a car driven by a woman crashed into the cabana by the pool at the Riverside Hotel on East Las Olas Boulevard.
Inside the cabana, the woman, who was 7-months pregant according to fire rescue officials, was killed.
Ft. Lauderdale Hotel Guest Heard Fatal Accident
"We just heard the big explosion and then about five seconds, everybody's in shock and then everybody just reacted," Darryn Gordon said.
"It was just the last day of our vacation and it came to a horrible end," Joanne Gordon said. "Such a terrible accident."
The accident is under investigation.
Wrongful Death Claim in Fort Lauderdale, FL
This tragedy killed a pregnant woman and her unborn child. Under Florida law, the surviving spouse has a claim for money damages against the woman who caused the accident, and the owner of the car if different.
Damages recoverable in a Florida Wrongful Death case
Florida's wrongful death statutes provide that damages may be awarded as follows:
(1) Each survivor may recover the value of lost support and services from the date of the decedent's injury to her or his death, with interest, and future loss of support and services from the date of death and reduced to present value. In evaluating loss of support and services, the survivor's relationship to the decedent, the amount of the decedent's probable net income available for distribution to the particular survivor, and the replacement value of the decedent's services to the survivor may be considered. In computing the duration of future losses, the joint life expectancies of the survivor and the decedent and the period of minority, in the case of healthy minor children, may be considered.
(2) The surviving spouse may also recover for loss of the decedent's companionship and protection and for mental pain and suffering from the date of injury.
(3) Minor children of the decedent, and all children of the decedent if there is no surviving spouse, may also recover for lost parental companionship, instruction, and guidance and for mental pain and suffering from the date of injury. For the purposes of this subsection, if both spouses die within 30 days of one another as a result of the same wrongful act or series of acts arising out of the same incident, each spouse is considered to have been predeceased by the other.
(4) Each parent of a deceased minor child may also recover for mental pain and suffering from the date of injury. Each parent of an adult child may also recover for mental pain and suffering if there are no other survivors.
(5) Medical or funeral expenses due to the decedent's injury or death may be recovered by a survivor who has paid them.
(6) The decedent's personal representative may recover for the decedent's estate the following:
(a) Loss of earnings of the deceased from the date of injury to the date of death, less lost support of survivors excluding contributions in kind, with interest. Loss of the prospective net accumulations of an estate, which might reasonably have been expected but for the wrongful death, reduced to present money value, may also be recovered:
1. If the decedent's survivors include a surviving spouse or lineal descendants; or
2. If the decedent is not a minor child as defined in s. 768.18(2), there are no lost support and services recoverable under subsection (1), and there is a surviving parent.
(b) Medical or funeral expenses due to the decedent's injury or death that have become a charge against her or his estate or that were paid by or on behalf of decedent, excluding amounts recoverable under subsection (5).
(c) Evidence of remarriage of the decedent's spouse is admissible.
(7) All awards for the decedent's estate are subject to the claims of creditors who have complied with the requirements of probate law concerning claims.
(8) The damages specified in subsection (3) shall not be recoverable by adult children and the damages specified in subsection (4) shall not be recoverable by parents of an adult child with respect to claims for medical negligence as defined by s. 766.106(1).
If you lost a loved one in a Fort Lauderdale Wrongful Death, call for a free consultation at 954-515-5000 or toll-free at 800-337-7755.
Fort Lauderdale, FL Slip and Fall Law – Florida's slip and fall law may allow you to get paid money if you are injured on someone else's property. If they were negligent or contributed to the fall, they could have to pay you for your medical bills, out of pocket expenses, lost wages, and even pain and suffering.
Slip and fall in a store in Florida
Florida Statute section 768.0755 defines premises liability for transitory foreign substances in a business establishment.—
(1) If a person slips and falls on a transitory foreign substance in a business establishment, the injured person must prove that the business establishment had actual or constructive knowledge of the dangerous condition and should have taken action to remedy it. Constructive knowledge may be proven by circumstantial evidence showing that:
(a) The dangerous condition existed for such a length of time that, in the exercise of ordinary care, the business establishment should have known of the condition; or
(b) The condition occurred with regularity and was therefore foreseeable.
(2) This section does not affect any common-law duty of care owed by a person or entity in possession or control of a business premises.
Where can you handle slip and fall cases in Florida?
Throughout all of Florida, including a slip and fall in Fort Lauderdale, Miami, Orlando, Tampa, Naples, West Palm Beach, Key West, Pensacola, and Sarasota.
What are some of the more common businesses you have had cases against?
I've handled more than 4,500 cases, including slip and fall cases against Publix, Walmart, Winn Dixie, CVS, Walgreens, Home Depot, Kmart, Target, Costco, Sams Club, Universal Studios, and many other restaurants, stores, bars, clubs, department stores, and other businesses.
If you were injured in a slip and fall in Miami, or a fall on water in Fort Lauderdale, or anywhere in Florida, call me for a free consultation at 800-337-7755 or
submit your case information online
.
Death and dying – two scary words. When we think of death and dying, we often think about the fear of being without loved ones, pain, emotional suffering, what will happen to our loved ones, what will happen with our possessions, where we want to be buried, and what will happen if we get sick.
Florida has several estate planning tools which may help put your mind at ease so you can focus on enjoying your life and family in the years ahead. These include wills, trusts, designation of health care surrogate, medical authorization forms and power of attorney.
Our office now offers simple estate packages so you can get the basic documents. For a low, affordable price, you can get a basic will, living will, designation of health care surrogate, medical authorization form and power of attorney. We also have reciprocal will packages for couples to reduce your costs.
For more information, call us at 954-515-5000. For South Florida will drafting, we can even make house calls. We offer will packages in Margate, Weston, Boca Raton, Fort Lauderdale, Miami, and Palm Beach.
Florida law may impose liability on those who serve alcohol to minors and alcoholics. 
Florida Statute section 768.125 states: Liability for injury or damage resulting from intoxication.—A person who sells or furnishes alcoholic beverages to a person of lawful drinking age shall not thereby become liable for injury or damage caused by or resulting from the intoxication of such person, except that a person who willfully and unlawfully sells or furnishes alcoholic beverages to a person who is not of lawful drinking age or who knowingly serves a person habitually addicted to the use of any or all alcoholic beverages may become liable for injury or damage caused by or resulting from the intoxication of such minor or person.
Over the years, I've represented many victims of alcohol related accidents, including drunk driving crashes, DUI manslaughter, and assault and battery. If a bar, hotel, restaurant or homeowner serves alcohol to a minor or alcoholic, they may have to pay significant money damages if the minor or alcoholic injures or kills someone.
For more information on Florida's liquor liability law or to see if you have a claim for pain and suffering, medical bills, lost wages, or even punitive damages, call me at 800-337-7755, or submit your case information online.
If you are having a commercial litigation dispute with a business or company in Florida, be mindful that most cases never get to trial. A recent study found that only 5-10% of all commercial litigation cases ever go to trial. This is significant. Why do cases not go to trial?
Cases are settled before a lawsuit is even filed
Cases are settled after a lawsuit is filed
The Court dismisses a case based on no valid legal claim or some legal argument
The case gets abandoned
As a commercial litigation attorney in Florida, part of my job is to evaluate the strengths and weaknesses of a client's business dispute to see how to best effectively represent the business's interests. There are also several reasons for vigorously prosecuting or defending a commercial litigation case. This includes:
Suing another company to protect the intellectual property rights of the Plaintiff
Defending a claim that has no merit
Defending a claim with some merit, but trying to settle the case for better terms because of some valid dispute
Setting precedent for future cases
Suing a company for breach of contract for money damages or specific performance
 A commercial litigation case may have specific time limits too in which to file a lawsuit or respond to a lawsuit. For example, if your company has been sued over a breach of contract in Florida, you may only have up to 20 days to file a response or the Court can default you regardless of whether you have valid defenses.
For more information on Florida commercial litigation, call me t 800-337-7755 or submit your inquiry online. It's always a free consultation. Our office handles Florida commercial litigation cases throughout the entire state, including all State and Federal Courts, and in every county in Florida. This includes Miami commercial litigation, Fort Lauderdale business litigation, Orlando Commercial Debt Collection, Naples business lawsuits, commercial litigation defense in West Palm Beach and more.
A Costa Cruise accident reportedly killed at least 9 passengers and injured dozens more when the ship began to list, or tilt on its side. According to the BBC, a witness reported hearing a loud bang as the first indication that something was wrong. Following the bang, hours of panic began among the 4,000 people on board the cruise ship.
According to Italy's Ansa news agency, passenger Luciano Castro told them, "We were having supper when the lights suddenly went out. We heard a boom and a groaning noise. All the cutlery fell on the floor." Some passengers were allegedly told there were electrical problems on the ship.
Costa Cruise Injury Claims
After the passengers return to safe ground, or the families of those killed begin coping with the loss of their loved ones from the cruise accident, the next step will be holding Costa Cruises responsible for the accident.
As a cruise injury lawyer, I've handled many cruise injury claims. One of the biggest mistakes cruise passengers make is finding a lawyer in their own state to file a claim on their behalf. Most, if not all, of the popular cruise lines have a provision in their contract stating exactly which court can hear a lawsuit against the cruise company.
Carnival Cruise Lines, for example, generally requires a lawsuit to be filed against them in the US District Court for the Southern District of Florida, Miami Division. This is so specific that a lawyer who files the lawsuit in the Ft. Lauderdale division, just 30 minutes or so away, can risk having the entire lawsuit thrown out and the claim barred forever.
Costa Cruise Lawsuits in Italy or Miami
Costa Cruise's contract generally requires lawsuits to be brought in either Miami or Italy. The language of the contracts change frequently, so you must review your contract to see which place a lawsuit must be brought. Costa Cruise's Passenger Contract breaks down the proper venue into two places, depending on where the cruise touched: Voyages that Depart from, Return to, or Visit a U.S. Port, and ones that did not. 
Voyages that Depart from, Return to, or Visit a U.S. Port 
Here, Costa's contract states that all such claims involving physical or emotional injury, illness or death in which the amount in controversy exceeds seventy five thousand U.S. dollars (US$75,000) shall be filed only in the United States District Court for the Southern District of Florida located in Broward County, Florida, to the exclusion of the courts of any other county, state or nation. All claims brought in small claims court shall be instituted only in the small claims courts of Broward County, Florida.
Voyages That Do Not Depart from, Return to, or Visit a U.S. Port
All claims, controversies, disputes, suits and matters of any kind whatsoever arising out of, concerned with or incident to any voyage that does not depart from, return to, or visit a U.S. port, or to this Contract if issued in connection with such a voyage, shall be instituted only in the courts of Genoa, Italy, to the exclusion of the courts of any other county, state or nation. Italian law shall apply to any such proceedings.   
Since the Costa Cruise that recently sunk did not depart, return to, or visit a US port, the proper venue will likely be in Genoa, Italy.
Every case is unique. The facts and circumstances of your case may differ. You should not rely in any way on any of this as legal advice. It is for general information only and is subject to change at any time. The contract discussed herein may not be a current contract or the specific one used in your cruise.
To discuss the facts of your cruise injury case, please call me at 800-337-7755 for a free consultation.
HOLLYWOOD, FLORIDA – NBCMiami reported that Hollywood Police recently identified a 23-year-old man who they said was the driver of a white 2006 Dodge Magnum station wagon which they believe was involved in a fatal hit-and-run on Dec. 24, 2011.
According to the police, surveillance video showed Robert Consavage being mowed down as he crossed N. Ocean Drive at Indiana Street in Hollywood at 2:45 a.m. on Christmas Eve, with the car never stopping.
The driver of the fatal hit and run vehicle was Jonathan Patterson, Hollywood Police said Tuesday.
Police said a Crime Stoppers tip Dec. 29 led investigators to a Fort Lauderdale body shop where the car was being repaired. The next day, Patterson and the station wagon's owner, Dwight Reeves Jr., 24, came forward and "voluntarily gave sworn statements indicating their involvement in the crash," police said.
Police said no arrests have been made, but criminal charges are pending "based on the conclusion of the investigation."
Florida law requires you to stop if you injury or kill another
Florida Statute 316.027 deals with a crash involving death or personal injuries. It says in pertinent part that:
(1)(a) The driver of any vehicle involved in a crash occurring on public or private property that results in injury of any person must immediately stop the vehicle at the scene of the crash, or as close thereto as possible, and must remain at the scene of the crash until he or she has fulfilled the requirements of s.
316.062
.
(b) The driver of any vehicle involved in a crash occurring on public or private property that results in the death of any person must immediately stop the vehicle at the scene of the crash, or as close thereto as possible, and must remain at the scene of the crash until he or she has fulfilled the requirements of s.
316.062
.
Failure to remain at the scene could be a felony. The passenger may be an accomplice, though the police could use him as a witness against his friend in order to solidify their case.